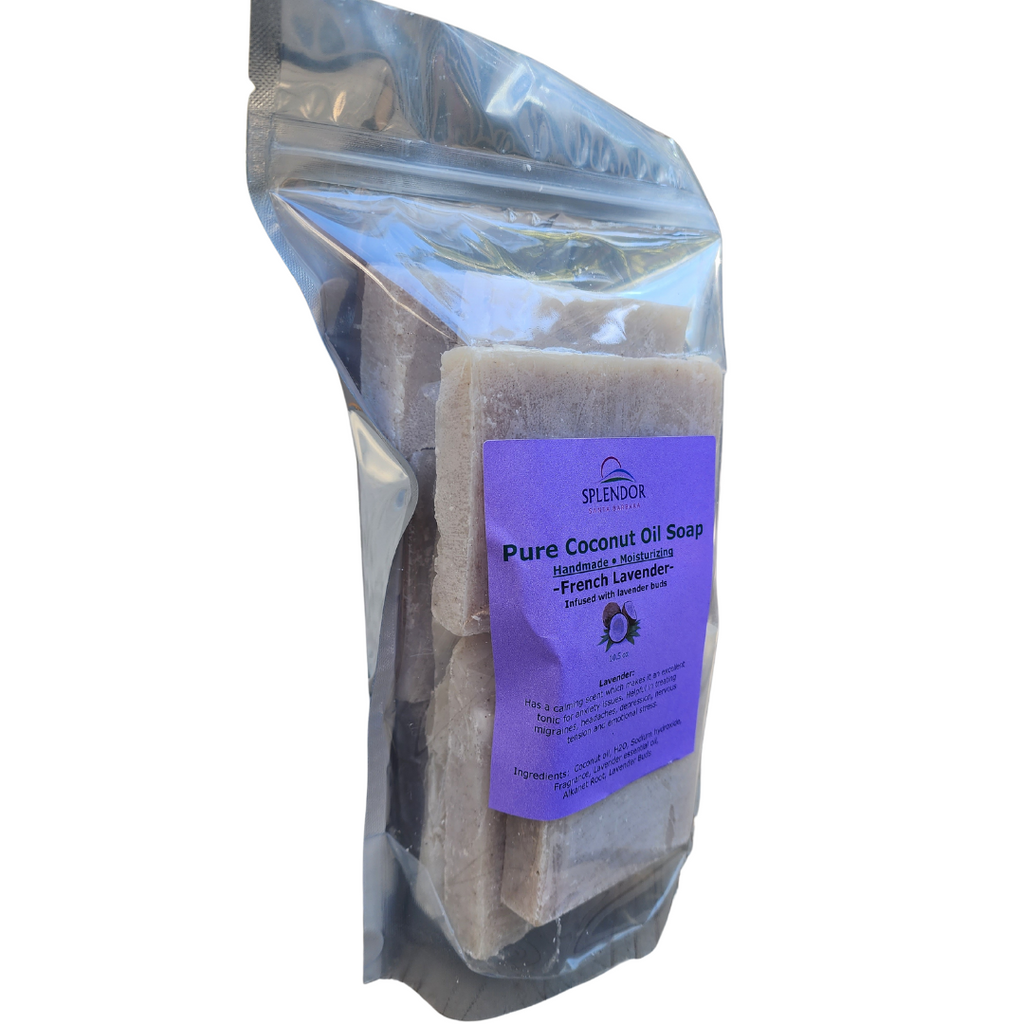 Splendor Santa Barbara
30 % OFF- BULK ODD-SHAPED SOAP & SOAP LOAF END CUTS - French Lavender (32 oz) Coconut Oil Face & Body Bar Soap Handmade USA, Vegan, Natural, Moisturizing.
Handmade, Hand Cut small batches leave these irregulars.  Bulk Up and Save!
 -Pure Coconut Oil Soap. Handmade, Vegan, Moisturizing, Therapeutic-Grade Essential Oils
NATURAL, QUALITY INGREDIENTS - Face, body and hand.bars-  This formula has A RICH CREAMY LATHER with a 100% coconut oil base 
FRENCH LAVENDER: has a calming scent 
Ingredients
 Coconut Oil, H2O, Sodium Hydroxide (Key Element to Making Soap None Remains in Finished Product), Fragrance, Lavender Essential Oil, Alkanet Root.
---
More from this collection