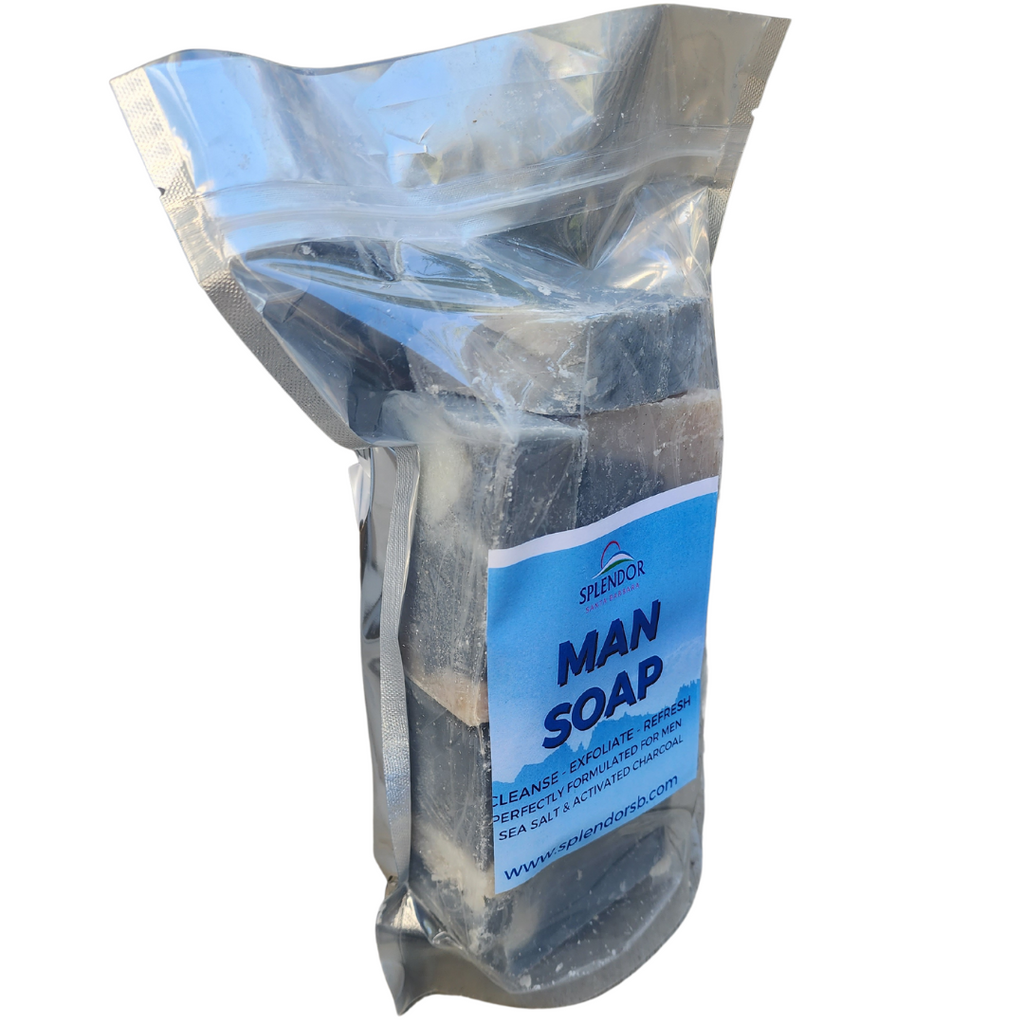 Splendor Santa Barbara
30 % OFF- BULK ODD-SHAPED SOAP & SOAP LOAF END CUTS - Pure Coconut Oil Soap for Men (32 oz) Coconut Oil Face & Body Bar Soap Handmade USA, Vegan, Natural, Moisturizing.
Handmade, Hand Cut small batches leave these irregulars.  Bulk Up and Save!
Cleanse, Exfoliate, Refresh. Handmade, Vegan, Moisturizing, Activated Charcoal, Sea Salt and Alkanet Root
 This formula has A RICH CREAMY LATHER
ACTIVATED CHARCOAL: Did you know that activated charcoal can absorb over 500-times its weight in impurities? This super-duty ingredient helps draw out impurities from your pores.
SEA SALT and ALKANET ROOT: Exfoliates dead skin while you cleanse and clarify combined with alkanet root's content that helps in softening the skin.
NATURAL - Our proprietary home recipe is handmade in small batches in Santa Barbara, CA USA Vegan with Food-grade coconut oil, No Palm oil, No Alcohol, No Parabens, No Sulfates, No Soy, No GMO's, Gluten-Free, No Phthalates, Not tested on animals, No plastic and No Artificial colors.
FRESH AND CLEAN scent- Like a hike through the mountains.  This long lasting skin care bar is for DAILY USE. CONVENIENCE- , luxury for the whole family, great for guest soaps, for travel and perfect to give as a beautiful gift in our attractive glossy recyclable box
Ingredients
 Saponified Coconut Oil,, Coconut Husk Activated Charcoal, Sea Salt, Alkanet Root, Fragrance
---
More from this collection