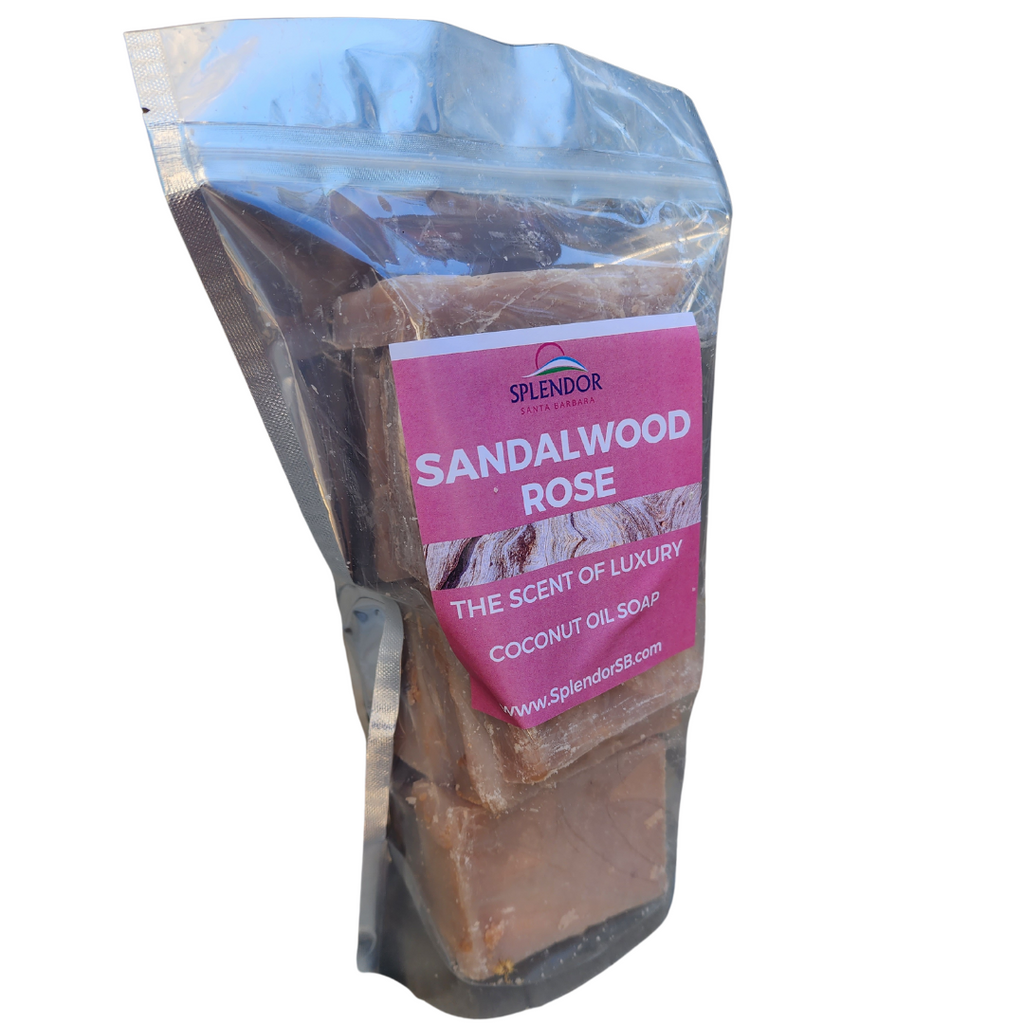 Splendor Santa Barbara
30 % OFF- BULK ODD-SHAPED SOAP & SOAP LOAF END CUTS - Sandalwood Rose Coconut Oil Face & Body Bar Soap (32 oz) Handmade USA, Vegan, Natural, Moisturizing.
Handmade, Hand Cut small batches leave these irregulars.  Bulk Up and Save!
LEAVES SKIN SILKY SMOOTH- refreshes and renews with the amazing luxurious scent of sandalwood and rose

THE SCENT OF A HIGH-END SPA - Make your sacred space smell beautiful and breathtaking. Smells great in the bathroom and on the skin. Make the underwear drawer smell great too!

THE PERFECT GIFT-  A mild soap for sensitive skin.

HANDMADE IN THE USA- Best made the old-fashioned, Slow Cold-Processed Way to retain the natural glycerin missing in chemical bath soaps. - Vegan, Cruelty-free, No Palm oil, No Alcohol, No Parabens, No Sulfates, Gluten-Free, No Phthalates, No parabens, Not tested on animals, No plastic and No Artificial colors.
Ingredients
 Saponified Coconut Oil ,Rose Clay, Fragrance
---
More from this collection