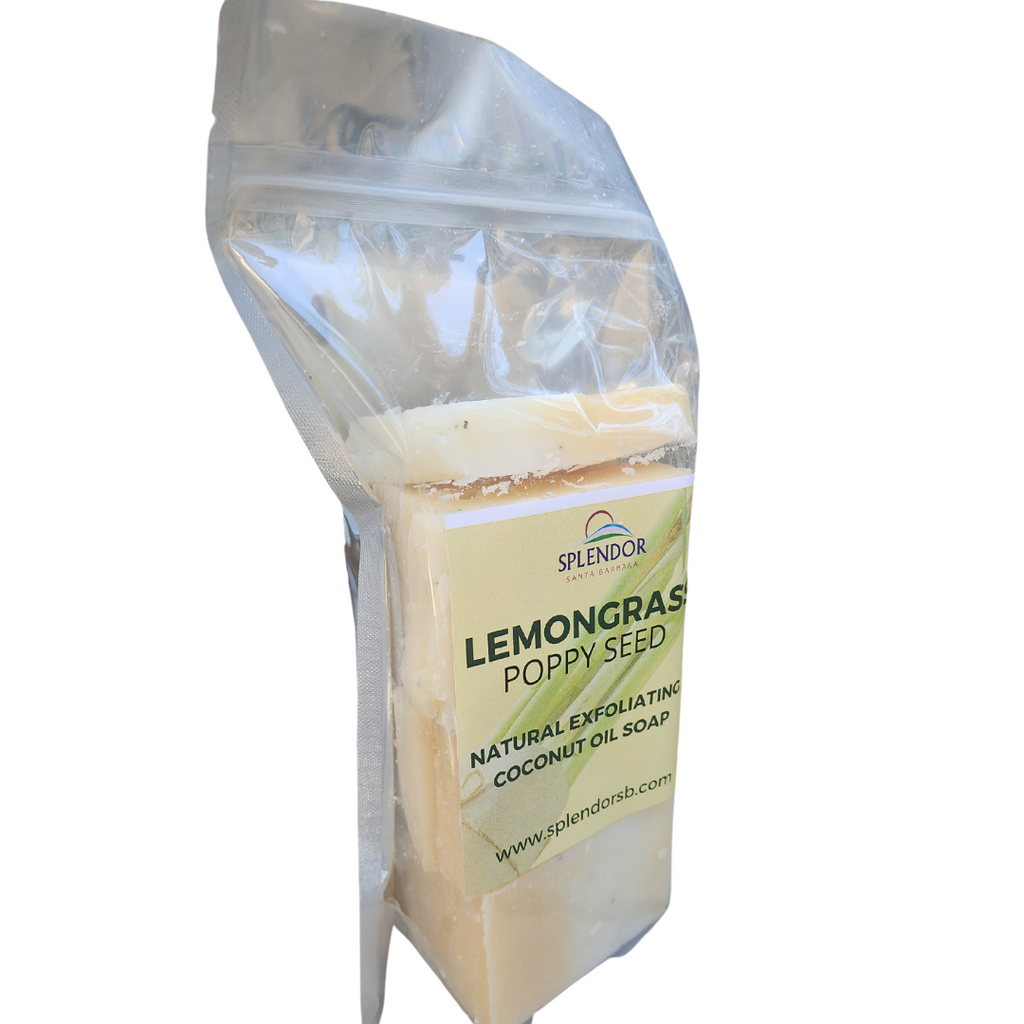 Splendor Santa Barbara
30 % OFF- BULK ODD-SHAPED SOAP & SOAP LOAF END CUTS - Lemongrass Poppy Seed Exfoliating (32oz) Coconut Oil Face & Body Bar Soap Handmade USA, Vegan, Natural, Moisturizing.
Handmade, Hand Cut small batches leave these irregulars.  Bulk Up and Save!
 Pure Coconut Oil Soap. Handmade, Vegan, Moisturizing, All Natural Essential Oil
This formula has A RICH CREAMY LATHER 
 NATURAL - Our proprietary home recipe is handcrafted in small batches in Santa Barbara, CA USA Vegan with Food-grade coconut oil, No Palm Oil, No Alcohol, No Parabens, No Sulfates, No Soy, No GMO's, Gluten-Free, No Phthalates, Not tested on animals, No plastic and No Artificial colors.
Ingredients
 Saponiifed Oil of Coconut, Litsea Cubeba Essential Oil, Poppy Seeds
---
More from this collection