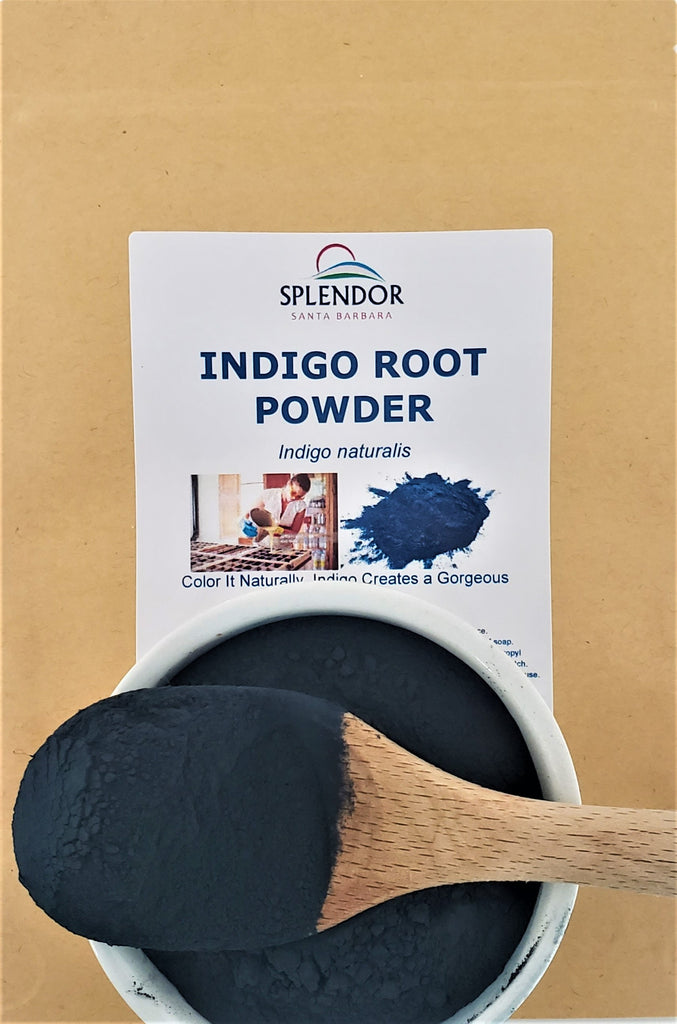 Splendor Santa Barbara
4 oz Indigo Powder, Blue Indigo Powder, Blue Vegetable Dye, Natural Blue SOAP Making Color, Eco Friendly Sustainable Soap Supplies, Vegetable Powder Dye
Recommended for use in cold or hot processed and melt and pour soap bases for a true blue color.

100% natural indigo plant powder ( Indigo naturalis)

Indigo powder can be added to a variety of applications such as creams, lotions, body butter, hair care products, and balms. You can make your own DIY recipe.

There are many different methods for working with indigo For more information on how to work with natural indigo dyes, please refer to any natural dye technique book or website for experimenting with this natural dye. Indigo powder can be used for as a natural blue colorant for cold processed soap & fabric dying.

Indigo powder is not approved to use in eyes, lips or nails.

Keep all raw materials out of reach of children and pets. Special care should be taken by pregnant and/or lactating women when handling raw materials. All testing is the responsibility of the customer.

Not for Internal Use.
---
More from this collection