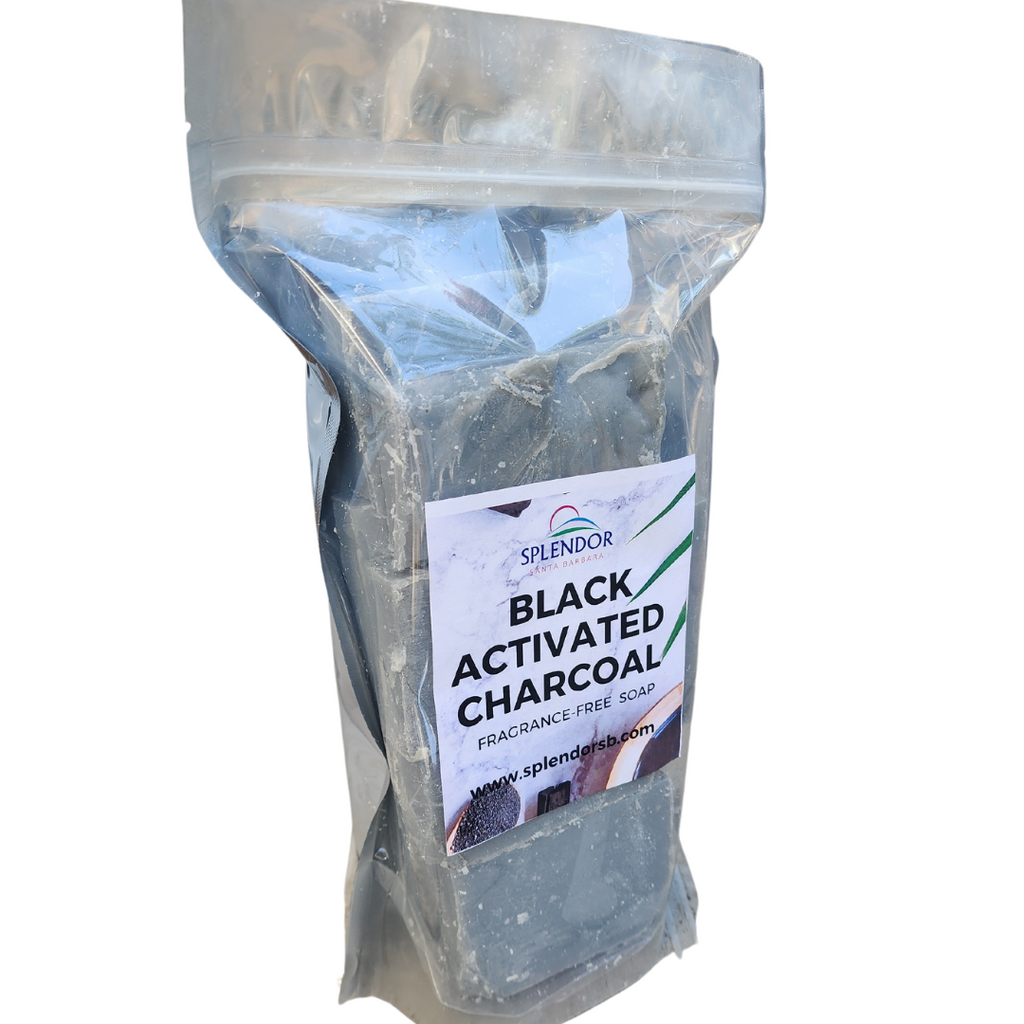 Splendor Santa Barbara
30 % OFF- BULK ODD-SHAPED SOAP & SOAP LOAF END CUTS -Black Activated Charcoal Soap (32oz) Unscented Coconut Oil Face & Body Bar Soap Handmade USA, Vegan, Natural, Moisturizing.
Handmade, Hand Cut small batches leave these irregulars.  Bulk Up and Save!
ACTIVATED COCONUT SHELL CHARCOAL DETOX: Did you know that activated charcoal can absorb over 500-times its weight in impurities? This super-duty ingredient helps draw out impurities from your pores.

TOXINS, ODOR, BUG BITES, ACNE - activated charcoal is known to help a multitude of skin problems.
Ingredients Coconut oil, H2O, Sodium Hydroxide (Key Element to Making Soap None Remains in Finished Product), Coconut Husk Activated Charcoal
---
More from this collection